20 February 2019
Unleash the magnificent power of Cloud Mail
If your business is still running on an old email server, it's undoubtedly the cornerstone of your company's IT strategy.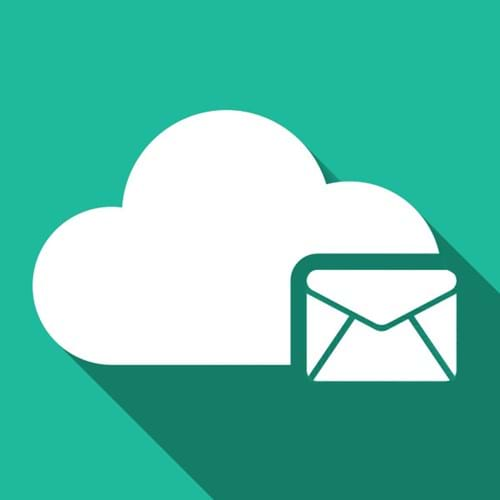 Older systems can be challenging to run, expensive to maintain, difficult to scale and are susceptible to power outages, data loss and security breaches. There are major benefits in switching to a cloud-based email service – all you have to do is see them.
Cost savings: You might not think that an old server sitting in the corner is costing you money, but it's costly to maintain it and update its software. A cloud-based email service works on a subscription model and provides significant infrastructure cost savings.
More secure: A cloud-based provider can devote significantly more resources to securing its facilities than your organisation ever will. Instead of keeping your corporate emails on site, they will reside in a highly protected location.
Greater accessibility: Cloud configuration gives employees access to their mail from anywhere in the world. Email accounts will sync up instantly and automatically, so data is accessible from multiple devices.
Less admin: A cloud-based email service simplifies the administration of your email system because there's no need to worry about version control or maintenance issues. When you move your email to the cloud, it means that no more attention will be wasted on on-site servers.
Less downtime: Continuous improvement of software through regular updates can help decrease (or even eliminate) maintenance-related downtime because the need for on-premises hardware upkeep all but disappears.
SYNAQ Cloud Mail
With SYNAQ Cloud Mail, you can work smarter. It's a unified local solution that provides next-generation messaging and collaboration software, full email collaboration, shared calendars, document sharing, task scheduling and native 10-year email archiving – all in one easy-to-use cloud platform. This means you'll have all your mail, contacts and calendars in one place, accessible from anywhere in the world.
SYNAQ Cloud Mail is an innovative messaging and collaboration platform that reduces Total Cost of Ownership (TCO), improves email reliability and ensures compliance.
Take a closer look at the differences between hosting an on-premise email server and cloud email:
On-premise Email
Cloud Mail
Cost model
It includes capex and opex costs.
Only involves opex costs.
Infrascructure
Since you are in charge of the infrastructure,
costs will vary depending on a number of factors.
Costs are fully managed by the service provider.
There will be a fixed rate which
depends on your deployment.
Security
Security solution required.
Security is included in the service.
Keep dangerous email-borne threats at bay with SYNAQ Securemail backed by 100% virus protection.
It's the only 100% punitive phishing SLA offered in the market today against local South African banks.
Storage
Limited storage.
Storage can be added as needed. With the cloud, a business can increase its email capacity without any major changes to the environment.
Allow SYNAQ to manage your mail migration for minimal impact on your business. What are you waiting for? Download the Cloud Mail brochure, it unpacks everything you need to know about the power of hosting your emails in the cloud.
Download The Cloud Mail Brochure
Over 48 000 people around South African trust us to deliver their email messaging needs through our unique Software Services approach.
Download Brochure