22 August 2019
The benefits of cloud email for your business
Anyone who thought the cloud was a passing fad a few years ago should have realised just how wrong they were by now.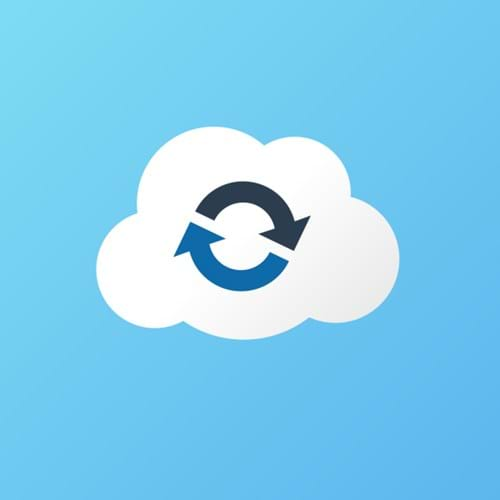 The cloud offers wide-ranging benefits that can significantly improve productivity and ultimately have a positive impact on a business's bottom line, and its popularity can only grow. Cloud mail solutions exemplify the broader benefits of cloud computing and are a good place for a business to begin its journey into the cloud.
Avoid costly server maintenance
In-house email servers are expensive and complicated to maintain and require endless attention from your IT department. By opting for cloud mail, your business can free IT personnel from the dreary tasks associated with server-based email maintenance, allowing them to focus on more important tasks. Aside from the staff, in-house servers require racks, electricity and cooling systems, all of which represent an upfront investment with recurring maintenance costs. However, with cloud-hosted mail, this area of your IT expenses becomes a fixed cost rather than a variable one with no upfront investments needed.
Disaster recovery and compliance
Only a large enterprise can afford to invest in disaster recovery systems that can rival market-leading cloud mail providers. Consider how much information is contained in the email server of even a small business, and how costly it would be if it were to disappear. When hosted in the cloud with a trusted provider, that precious data is protected by a robust infrastructure. With SYNAQ Cloud Mail, that would be Internet Solutions' world-class data centres.
Compliance with email legislation is assured with SYNAQ Cloud Mail as it includes 10 years of free tamper-proof, unlimited mail archiving and discovery.
Anywhere access and easy collaboration
One of the greatest strengths of cloud computing is the agility it affords a business to access the network remotely at any time on a wide range of mobile devices including iOS and Android. With cloud-hosted email, it means that productivity is not affected when staff are out of the office. What's more, with SYNAQ Cloud Mail they will have access to collaboration tools, including shared calendars, document-sharing and task scheduling – all of which is housed on a single platform.
Guaranteed uptime and support
Reliability is non-negotiable when it comes to business email. With an in-house email server, you take on that responsibility yourself. Any problem, like a power failure, can derail productivity. However, with cloud mail, you can enjoy peace of mind by entrusting your messaging system to dedicated experts with the most sophisticated and redundant infrastructure.
With SYNAQ Cloud Mail, monitoring and maintenance is assured and is backed by a 99.9% uptime guarantee. If a problem does arise, telephonic and email support is on hand around the clock from SYNAQ's dedicated, qualified and locally based professionals.
See more on what SYNAQ Cloud Mail can offer your business here.
Download The Cloud Mail Brochure
Over 48 000 people around South African trust us to deliver their email messaging needs through our unique Software Services approach.
Download Brochure