12 September 2018
How SYNAQ's email branding service shapes up against the competition
Email is a form of communications and the way you communicate to your clients does matter.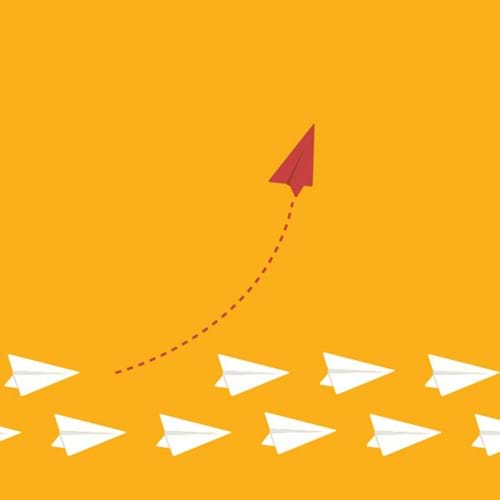 You might not have a conscious thought about what kind of message your email signature is conveying to your clients, but you are sending one.
Hosting your email with an untrusted service makes it appear unprofessional or non-existent at worst. It tells your clients that you aren't serious about your business and if you aren't, then why should they be? A professional email appearance creates the right impression of your business – so use a trusted brand and they'll remember it. Take some time to analyse what you will get with our email branding services.
Intelligent email branding services
Use our email branding services to drive awareness and traffic to your website or promotional landing pages by embedding linkable, promotional banner images to all outbound emails.
You can embed promotional banners in your daily mails, apply company-wide email signatures and disclaimers, thereby allowing your email to grow your company brand and ensure improved business communications across business stakeholders. And at the end of a campaign, use the online dashboard to create, manage and report on your campaign from a single location.
You can also run multiple, targeted marketing campaigns for different audiences. Turn all emails into a powerful marketing tool by measuring your message and response rates with advanced, real-time, banner performance reporting, notifications and an easy-to-use campaign management dashboard.
How our email branding solution tops our competitors:
We provide increased control with the admin console and back-end access for resellers and clients. Competitors don't usually offer this or if they offer it, it is with a limited capacity for changes to be made.
We offer client control and the ability to customise branding with a detailed user guide available for this purpose. Competitors don't offer this, or if they do, it's in a less user-friendly way.
We offer support for banner creations provided that clients submit their own artwork, real-time email banner click-and-report sending, and campaign management dashboards, available in the branding UI. Not all competitors offer this.
Your campaigns can be automated and targeted at a company, division, or user level to launch targeted and segmented campaigns based on a specific schedule, tag or trigger event. We also offer linkable promotional banners (websites, landing pages, white papers). Not all competitors offer this.
We offer embedded banners and the ability to turn off this feature, which is an added built-in security layer for our product. Competitors don't offer this.
We offer multiple hotspot areas per banner with multiple links. We also offer multiple banner rotation, frequency and targeting functionality for campaigns, which is useful for A/B testing, and can also optimise campaigns. We offer group-tagging functionality and the ability to assign departments, regions, divisions to tags and make them assignable to addresses. SYNAQ offers social media integration and trackable social media click-throughs. Not all competitors offer this.
We offer banners with UTM-compliant links for Google Analytics, branding exclusions to exclude branding components from being applied to certain recipients and white label functionality for branding for the client/reseller on the admin portal.
We offer dynamic image content in signatures with different divisions having the ability to feature different signatures.
We offer a higher return on investment for click-through rates than the industry standard.
The heart of our existence revolves around connecting our clients to the world of business and technology and we strive to find any opportunity to develop world-class services that are unique to the South African landscape.
We go beyond the norm to deliver a "rocking service" and make a positive emotional impact on our customers through our delivered service. SYNAQ engineers are passionate about technology and constantly push themselves to stay abreast of technology advancements. Get in touch with us today and enter a new world of "email" potential.