27 January 2020
Email security tips to lock down your inbox
Incidents of email phishing and spoofing are at an all-time high and this comes on the back of a sharp rise in cybercrime in South Africa.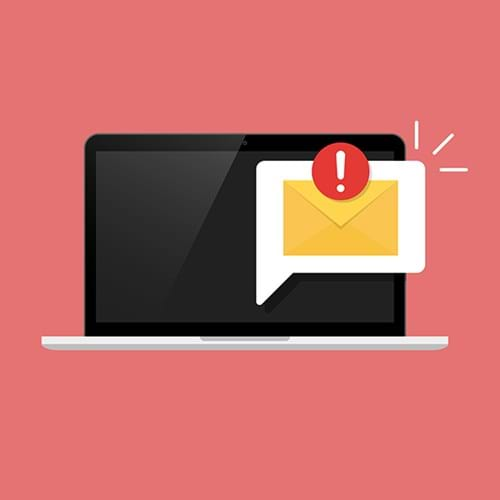 SYNAQ has observed a steady increase in phishing incidents and brute force attacks over recent years which show no signs of slowing down anytime soon.
There are several basic steps users can take to bolster network security in addition to acquiring the right security tools such as SYNAQ Securemail. It starts with adopting a stance on cybersecurity awareness and readiness and applying a healthy amount of caution each time you open your email.
Robust security requires a multi-pronged approach, so make sure your inbox is locked down by keeping these points in mind:
Use strong (and unique) passwords
You've probably heard it before but the importance of strong passwords cannot be overstated. Using yourname123 simply isn't good enough and using the same password across more than one account leaves you even more vulnerable. Consider using a password manager if you have trouble keeping track.
Secure your connection
Whenever possible, try to avoid using public or free Wi-Fi to access your email as these networks often aren't thoroughly secure and malware could be present on the network. Additionally, ensure that you access your mail through solid SSL protocols and use HTTPS, POP3/S, IMAP/S or SMTP/S when configuring your email apps on mobile and desktop.
Secure your processes
The tactic of impersonating a senior member of staff through an organisation in an email to direct a subordinate to perform an action, such as making a payment or granting network access, is known as "whaling". The best way to defend against this is to ensure that staff never carry out such an instruction without first verifying its validity over another medium, like a phone call.
Look for clues in the mail
Phishing emails that try to imitate your bank or other service are almost never a perfect imitation. Look out for any spelling or grammar mistakes or any other signs of amateurishness in the mail's composition. Since your bank knows your details, it will be unusual for the mail not to be personalised, and you should never be asked to provide personal information over email.
Check domain names and IP addresses
Email providers should always display information about the sender on the message header. This information should be visible in a window that appears when you hold your mouse over the address of most email clients. The name and address displayed there should match the details of the company that reportedly sent the mail.
Beware of attachments and links
If you receive a mail that instructs you to open a link or attachment, it's best to be extremely careful. This is especially true of any message received from a sender who you don't know, but it also applies to messages from known contacts. A surprise message from a friend with an attachment or link could mean that their account has been compromised.
SYNAQ Securemail and Securemail Premium are powerful allies for businesses that lessen the risks associated with email-based cybercrime through advanced and innovative features. Find out more about how we can help you protect your organisation's reputation and bottom line here.
Download The Securemail Brochure
Increase employee and infrastructure productivity by keeping spam, viruses and phishing attempts away from your email.
Download Brochure