23 August 2018
Cloud mail hosting is ideal for updating your onsite legacy email infrastructure
Many businesses are feeling the pinch in our challenging economy. Companies that want to keep their budgets in check often find themselves in a difficult position when it comes to replacing technology.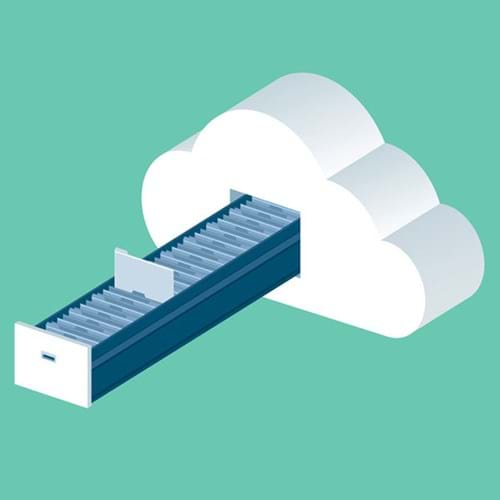 They know that staying up to date is beneficial because it allows them to be more efficient, but it might also mean changing infrastructure that's expensive and burdensome.
So how do companies meet the ever-changing challenges of making their business competitive by ensuring that their technology is up to date without incurring crippling costs? Many businesses keep their onsite legacy infrastructure, including email hosting, operating for this reason. And although it keeps their business operations going, there are undeniable problems. Legacy infrastructure can't be upgraded easily and is not compatible with other systems that are being used by other businesses. These businesses have realised the need for more modern operating systems that are user-friendly and accessible through mobile devices.
Advantages of SYNAQ's Cloud Mail Solution
Using cloud mail hosting is a convenient way to address some of the problems of replacing onsite legacy infrastructure. In terms of cost, it can help you to avoid making the large outlays on capital funding that are otherwise required. Refurbishing onsite legacy infrastructure can require investments in hardware, licenses and other costs involved with implementation. Using the cloud, businesses can use shared infrastructure.
Hosting email on a company server used to be standard practice, but using cloud mail hosting is more scalable and flexible. So as your business grows and changes, your email functionality can change too.
Cloud-based email allows employees to access their emails through various devices, making them more productive. A cloud-based email solution also allows companies to reduce the amount of administrative support and restrictions on storage limits.
Cloud mail hosting also reduces the amount of IT management required and frees up your IT department for more important issues.
Hosting your email in the cloud gives your employees the ability to collaborate in real time with instant access to the latest information on clients or ongoing projects. This is crucial in our fast-paced work environment. And with collaborative tools like document editing and video conferencing, your employees can be more productive than ever.
SYNAQ is a leading provider of cloud-based email solutions for companies across South Africa. Our Cloud Mail solution gives you the benefit of having all your mail, contacts and calendars in one place and accessible from anywhere in the world.
Cloud Mail comes with a 99.9% uptime SLA to ensure that your email is always available to you. It has spam and virus protection, daily backups, easy administrator interface and cross-platform availability with all modern operating systems including Windows, Mac and Linux. Contact us today to find out how your company can benefit from our professional cloud mail services.