01 April 2020
Beware of cybercriminals exploiting the Covid-19 pandemic
We find ourselves in a perilous time, but unfortunately, the Coronavirus isn't the only threat to be wary of.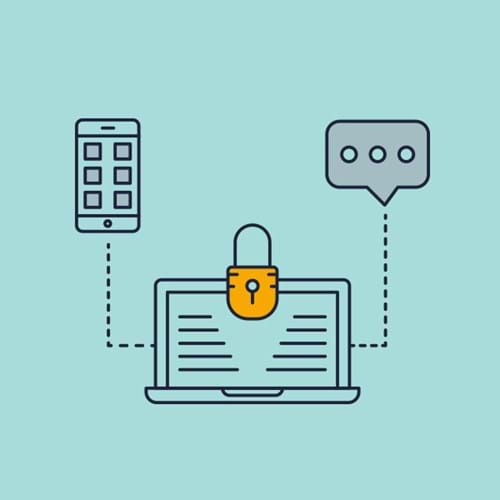 Cybercriminals are exploiting this situation to compromise businesses, and everyone should be aware of their methods. This is where we can help.
Remote workers lack enterprise-level security measures
Email is a vital tool, especially now, as more staff are required to work remotely, but most home computers don't have the level of protection that the office environment provides. This makes it more important than ever to be vigilant.
Cybercriminals know that we're all hungry for information and concerned for the safety of our loved ones. This is why they're using seemingly helpful emails to spread malicious files.
How to spot a threat
There are ways to recognise a suspicious email, and you and your teams can protect yourselves by looking for the following clues:
Unsolicited emails using Covid-19 or Coronavirus tags in the subject line such as "Coronavirus latest updates".
Unknown external links. Malware is being embedded in fake news sites that claim to provide information about the pandemic. An obvious sign that the link might be malicious is if it contains numbers in it, i.e. discovery411.com.
Reputable companies, particularly large companies, will not make use of public email services like Gmail or Yahoo. So always check the email address. i.e. tomjones.discovery@gmail.com.
Subject lines containing offers such as "We can offer you free Covid-19 testing."
Poor grammar and spelling.
A request for sensitive information like banking details and personal data. Reputable companies never make these requests via email.
More specifically, researchers at Trend Micro have warned the public to be on the lookout for these known file names for malicious attachments:
CORONA VIRUS AFFECTED CREW AND VESSEL.xlsm
CoronaVirusSafetyMeasures_pdf.exe
LIST OF CORONA VIRUS VICTIM.exe
POEA HEALTH ADVISORY re-2020 Novel Corona Virus.pdf.exe
The "exe" at the end of an attachment means "executable", which means it will run a malicious program when you click on it. Users often only see the "pdf" in the attachment and assume it's safe.
Take note that company logos and names can be faked, so don't consider them as a mark of trust.
What to do:
Tell your employees to be on the lookout for scams or suspicious emails using the above-mentioned information as a guideline.
Encourage your team to only use trusted sites for Coronavirus-related updates, www.sacoronavirus.co.za is the single source of information in South Africa.
Trend Micro has outlined several threats you should take note of and keep updated with as they escalate. These include shipping postponements, DStv issues and requests for medical information.
If you are concerned, require guidance or want to be better protected, we encourage you to contact our team through your sales representative via sales@synaq.com, and we will be happy to assist.
We want to help by doing what we do best.
As experts in email security, and with our Securemail line of defence, we are more than capable of mitigating these threats and providing our expert advice. So, while we continue to monitor the situation, we encourage you to reach out to our team for assistance of any kind. We are here to help.
Download The Securemail Brochure
Increase employee and infrastructure productivity by keeping spam, viruses and phishing attempts away from your email.
Download Brochure