30 September 2021
A cybersecurity solution for SA schools - By Thomas Rich, SYNAQ Channel Manager
Cybersecurity breaches are now commonplace in the corporate arena in both small and enterprise-sized businesses.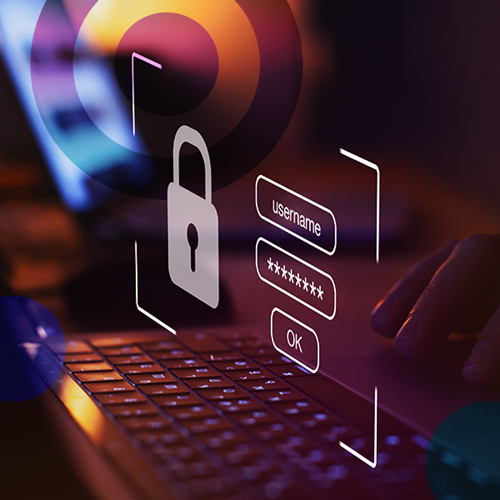 But unfortunately, cybercrime is not restricted to businesses. Adopting a sound IT security strategy to protect an organisation has become essential for good IT practice for any organisation. As SYNAQ Channel Manager I sell comprehensive email security solutions. I have consulted and offered solutions to corporates but I also take a specific interest in our local education facilities and the cyber threats they face.
Over the last year, I have consulted with numerous schools, their respective principles, IT teachers and bursars and found that cyber threats within these schools have been nothing short of astounding! In most cases, school email platforms are inundated with even higher volumes of spam, viruses and data threat concerns than our corporates. We also found that our schools lean on email as their primary form of communication and administrative services. With the majority of us working and/or learning remotely and the implementation of the Protection of Personal Information Act, the need for cybersecurity is of paramount importance to best adapt to the current cybersecurity challenges.
Many junior and high schools provide students with email accounts, which allows online class options and IT skills that will serve them in their chosen career paths. In most cases, schools use large international software and mail service providers. While these service providers do offer schools the email basics free of charge, the additional and essential security services such as an email security gateway service, POPIA-compliant data storage, and email branding services often come at great expense.
One of the main concerns that headmasters, bursars and IT managers have voiced is the high cost of cybersecurity services here in SA. So there is a reluctance to take up these services because of tight budgets. SYNAQ is a local provider of email security services and one of our core beliefs is that email bolt-on services should not cost more than the email service itself. We aim to present a solution for this within South African schools.
There is clearly a need for increased cybersecurity and email security services must form an essential part of a school's communication strategy. A recent study found that 94% of malware delivered to computers arrived via email. On a global scale, cybersecurity threats have seen an alarming increase. And this trend is also evident in South Africa – our gyms, ports, municipalities and schools have all fallen victim to cybercrime. During the Covid-19 pandemic, the rise of cybersecurity threats has been exponential. Retarus, a global leader in information and logistics with offices in four major continents, found that in 2020 malware increased by 358% overall and ransom increased by 435% compared to 2019.
3 common types of cybersecurity threats our schools face include:
Phishing involves sending fraudulent emails that are calculated based on data and social media to trick a victim into revealing their sensitive data. Phishing attacks have become increasingly sophisticated and often mirror the site navigated, allowing the attacker to observe the victim while navigating the site.
Spoofing, or impersonation attacks, is when an email account is hacked and account credentials are stolen by cybercriminals who disguise themselves as the sender. These fake senders can send out hundreds of spam emails to everyone else within the institution or mail list requesting private information to be shared with the intent of using it for fraudulent transactions or social engineering.
Link-based threats

are when hackers send emails that deliver malware or viruses when unsuspecting users click on a link that isn't protected by an email security service

. If the link is not scanned or protected by an email security service, this malware would be installed and rapidly spread out to other machines, duplicating itself. It encrypts all files and renders computers and laptops compromised or infected. Hackers will then display a message threatening to keep files locked or delete them unless a ransom is paid.
What is the SYNAQ value proposition?
SYNAQ has launched the Education Initiative starting September 2021 to offer our schools a unique price point combined with comprehensive security tools to ensure that we holistically protect our education departments from the IT threats listed above. Further, we have offered an additional email branding service to ensure the school can market their brand with sleek signature design and banner content from a single cloud-based platform.
We also believe that cybersecurity threats need to be discussed within schools. We will offer a presentation to students or staff to raise awareness and drive best practices within the email user base as part of the campaign. SYNAQ aims to provide a local and affordable email security solution that not only protects our education community but provides cybersecurity awareness for our future generation.
Cybercrime has been recognised as a major threat by the South African government, calling on citizens to raise awareness of this growing threat. More about this as we celebrate Cyber Security Awareness month coming up in October.
Would you like to learn more about the impact of cybercrime and what you can do to safeguard against it? Get in touch with us to find out how we can help you.
Download The Securemail Brochure
Increase employee and infrastructure productivity by keeping spam, viruses and phishing attempts away from your email.
Download Brochure